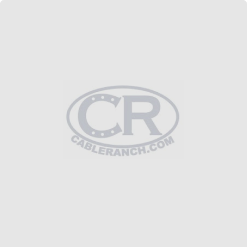 Cable Ranch is an online, woman owned, small business that supplies shoppers with a wide variety of products that vary from heaters to bird feeders.
It operates with a handful of workers who dedicate themselves to providing excellent customer service. We operate our customer service through email and phone services while also packaging and shipping each of our orders.
Our main office and warehouse is located in Sikeston, MO with over 100,000 sq.ft. of warehouse space. From this central U.S. location we are able to provide 2 to 3 day ground shipment service to most of the country.
Why should you shop with us?
Why shop with us?
Satisfaction Guarantee
High-quality products and your satisfaction is guaranteed
Secure Checkout
Payment from the world's most popular & secure payment methods
Great value
competitive prices on all of our exclusive products
Worldwide Delivery
Handling time 1-3 business days. USA estimated delivery between 7-10 business days